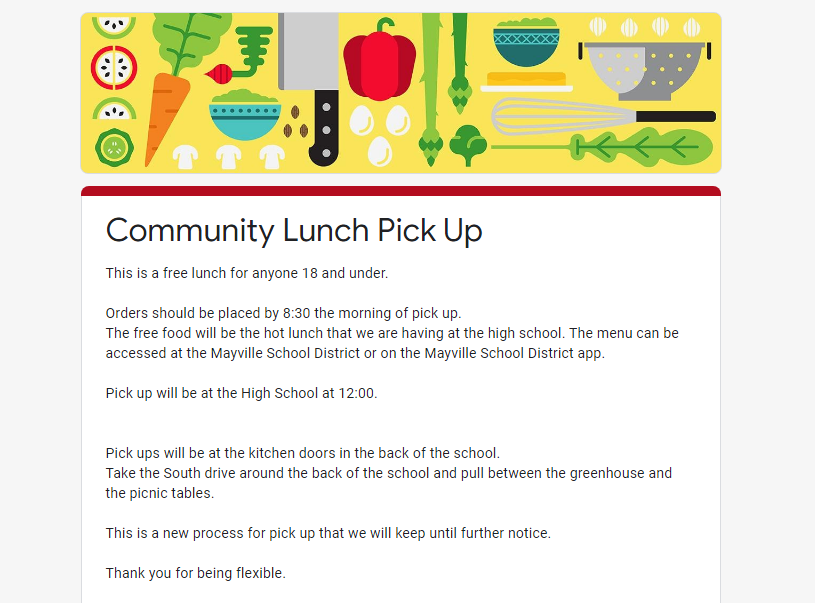 Varsity football hosts St. Mary's Springs Friday 4/23 at Ray Dunn Field! Kick-off 7pm. Attendance is still limited, but the game will be livestreamed by Radio Plus (link below). Go Cardinals! #mayvillecardinals #mayvilleschools #cardinalpride
https://youtu.be/eTHNr6XG6z4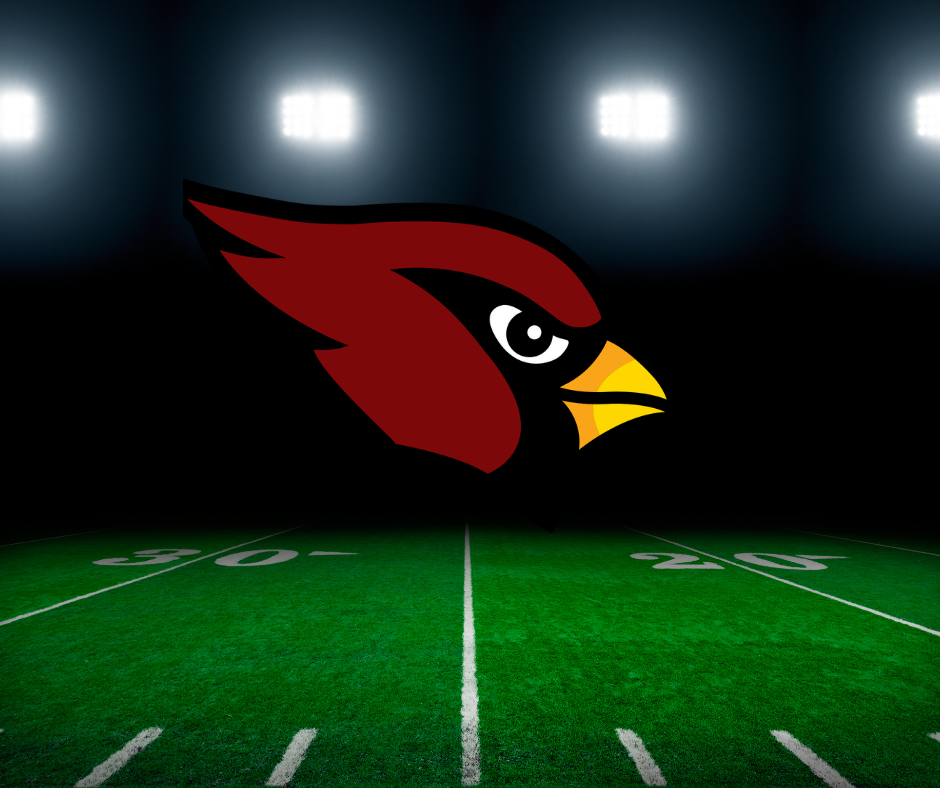 Get your green thumbs ready! Our Mayville FFA is preparing for its annual plant sale set to kick off the first weekend in May! The sale will run through Mother's Day weekend. Watch for more details to come, and big thanks to MHS student Melissa B. for the sneak peek! #mayvillecardinals #mayvilleschools #cardinalpride #MayvilleFFA #MayvilleAgScience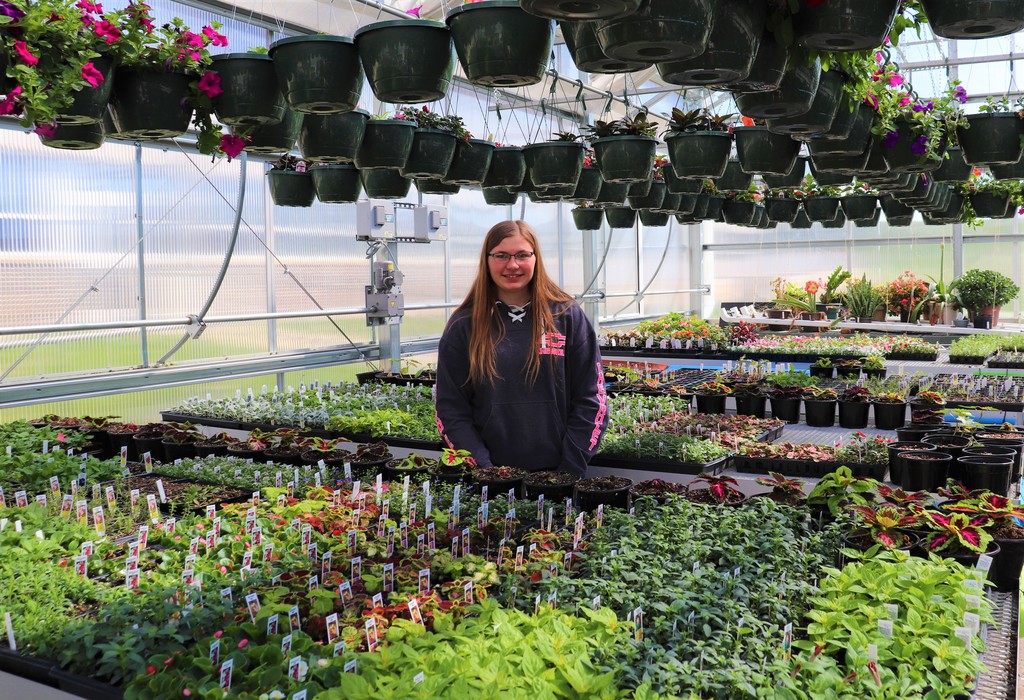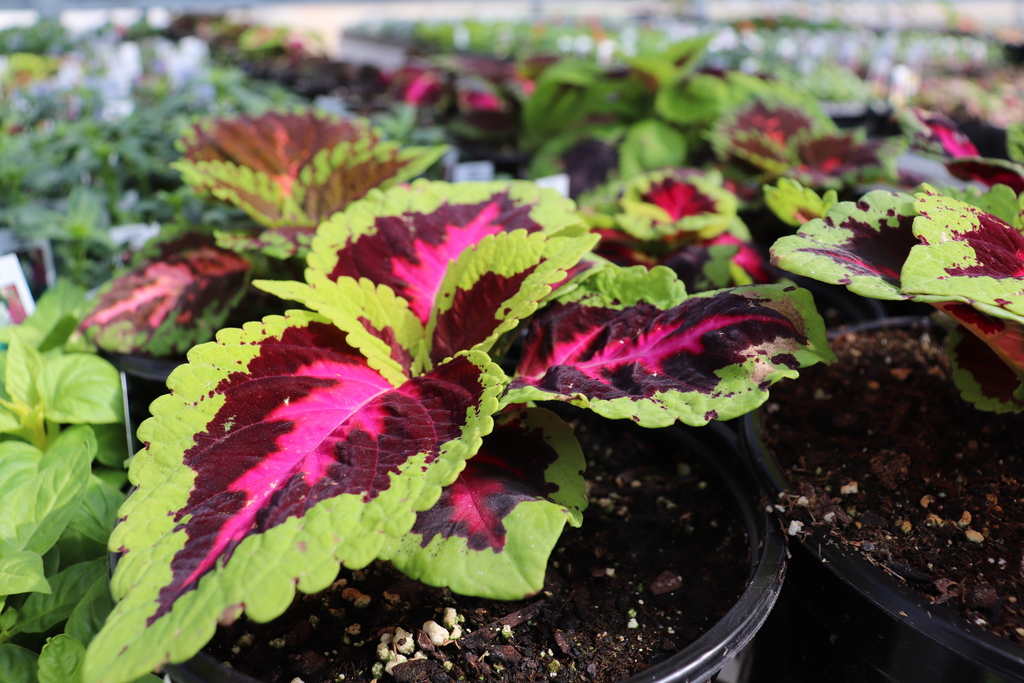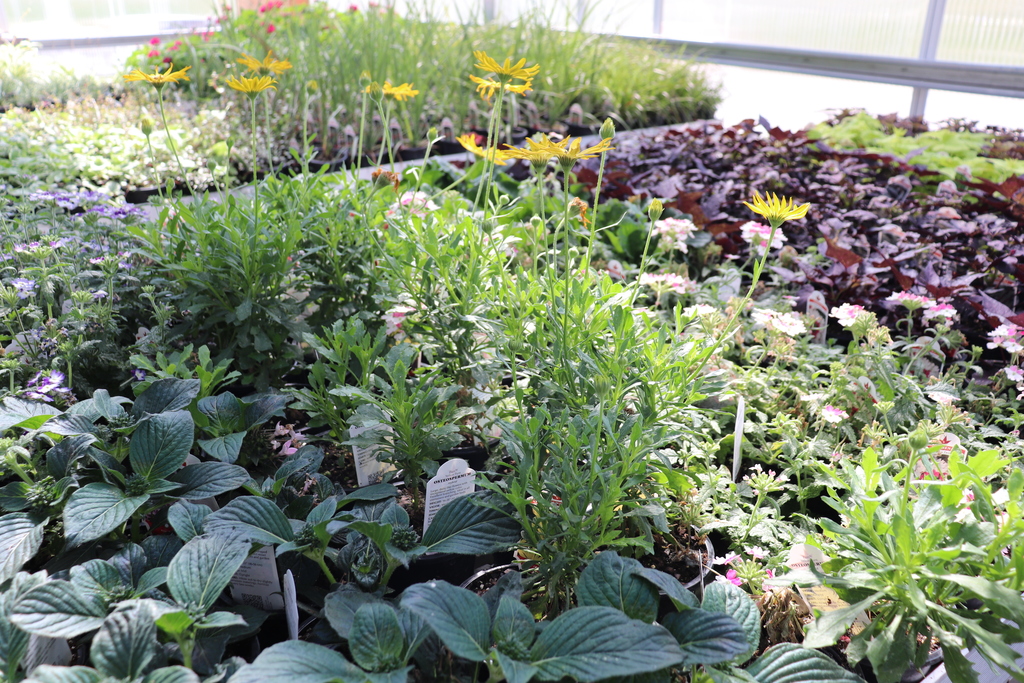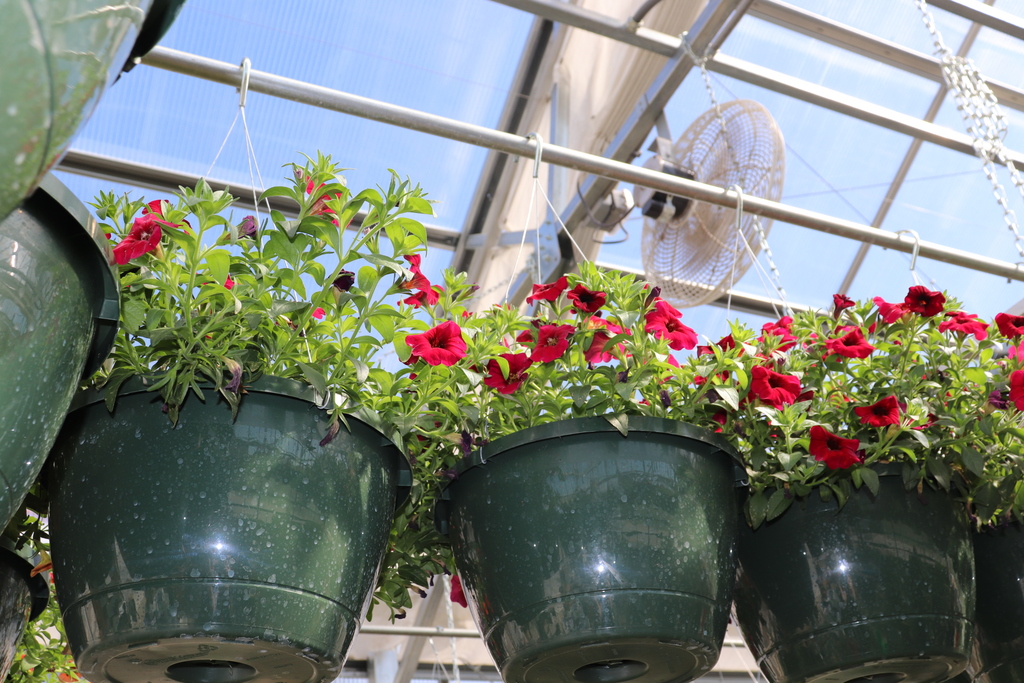 Playground fundraising is in full swing! The Penny War kicked off today for 4K-8th graders and we look forward to having more info to share very soon on the upcoming District Mattress Sale Fundraiser which is set for Saturday, June 5th! The video below is being shared with students this week and it gives a sneak peek into the next phase of the project that we're working toward. Please help support this cause for our students and children throughout the community! #mayvillecardinals #mayvilleschools #cardinalpride #accessibilityandplay #MayvillePlaygroundProject
https://www.yout-ube.com/watch?v=k3NjadWFCOA
Our MHS Animal Vet Science students are raising some pretty special chicks! These adorable spring-inspired babies are living and thriving in our MHS animal lab. Mya T. has the green chick and Cammie S. has the blue! #mayvillecardinals #mayvilleschools #cardinalpride #MayvilleAgScience #MayvilleFFA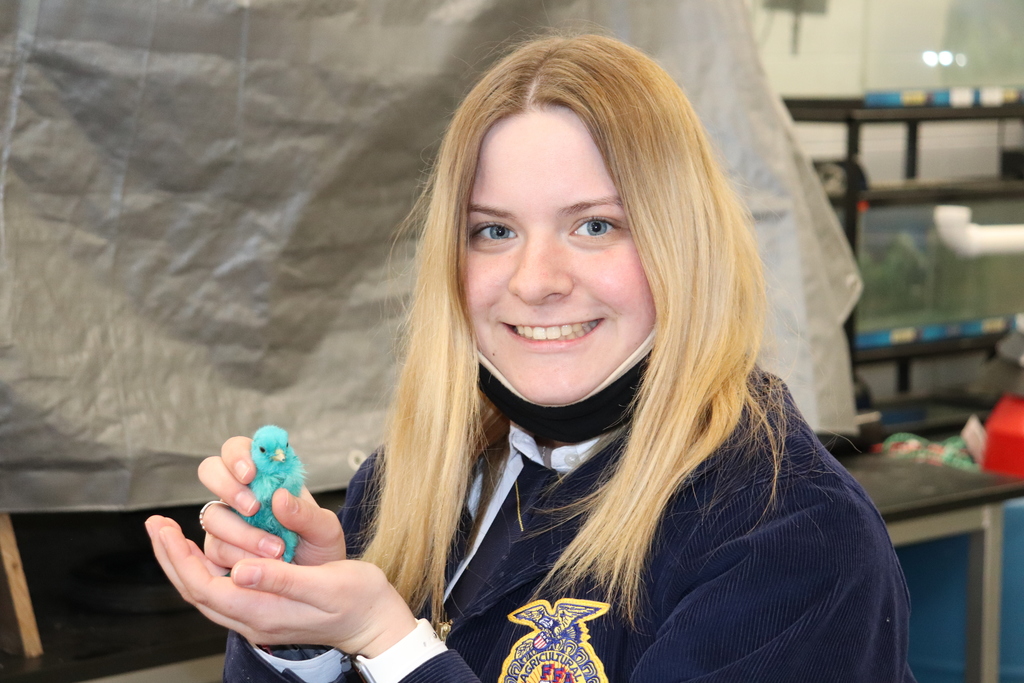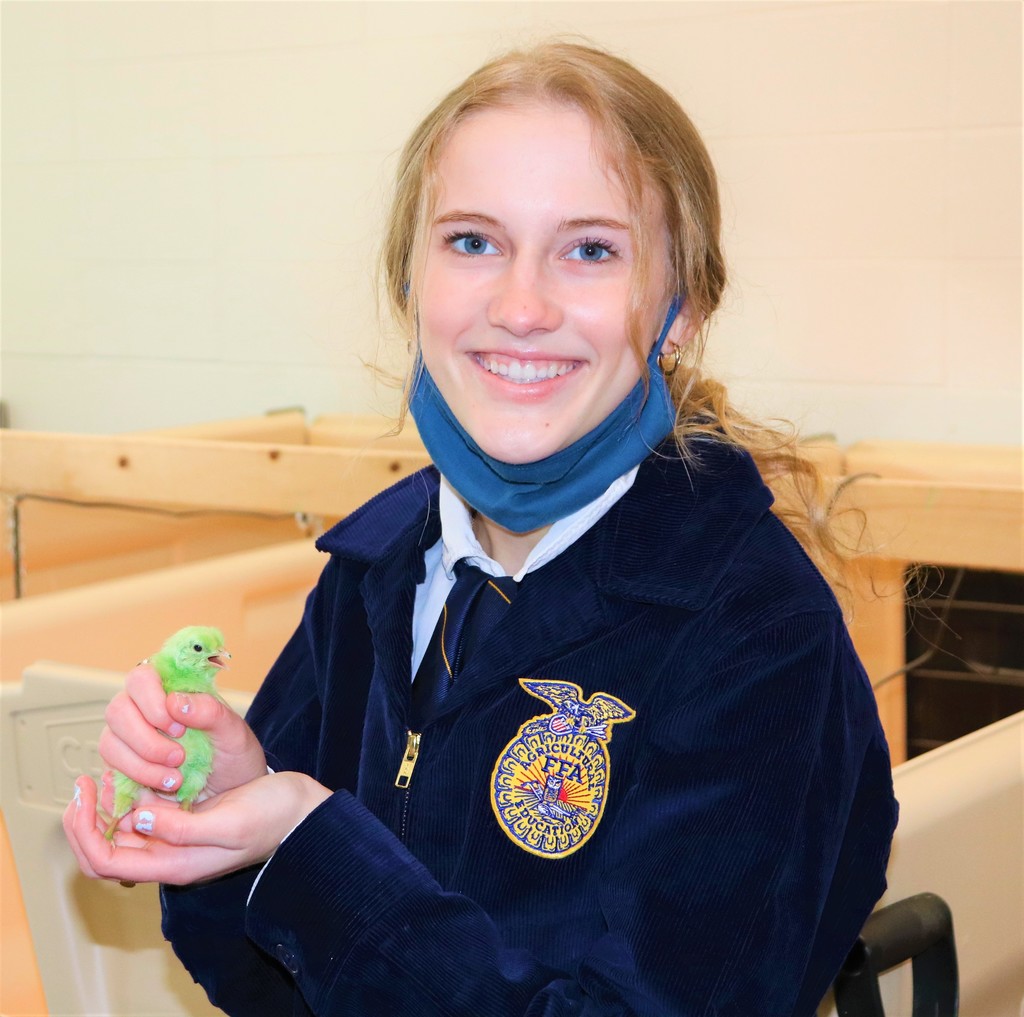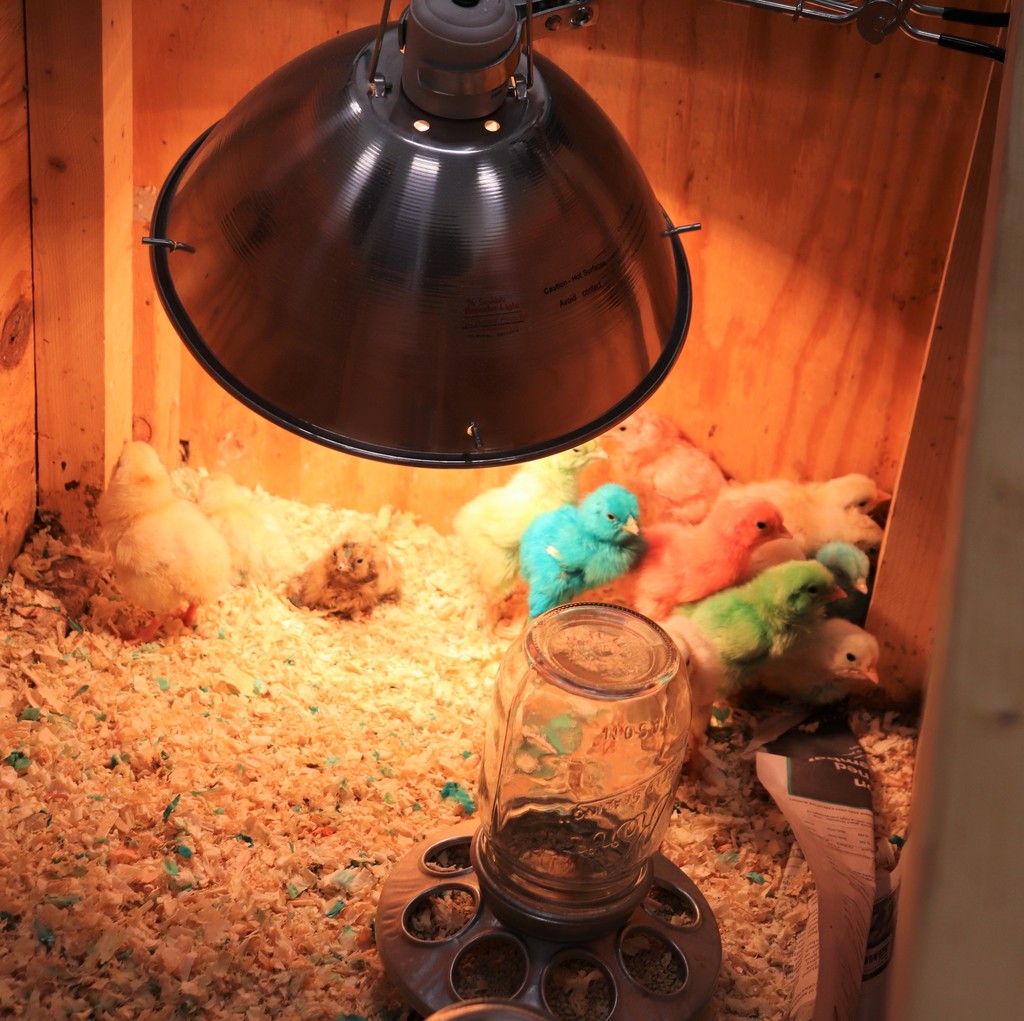 1,2,3,4... We Declare a Penny War! Parkview learners came to school today ready for some serious Penny War action! It's going to be a fun two weeks!!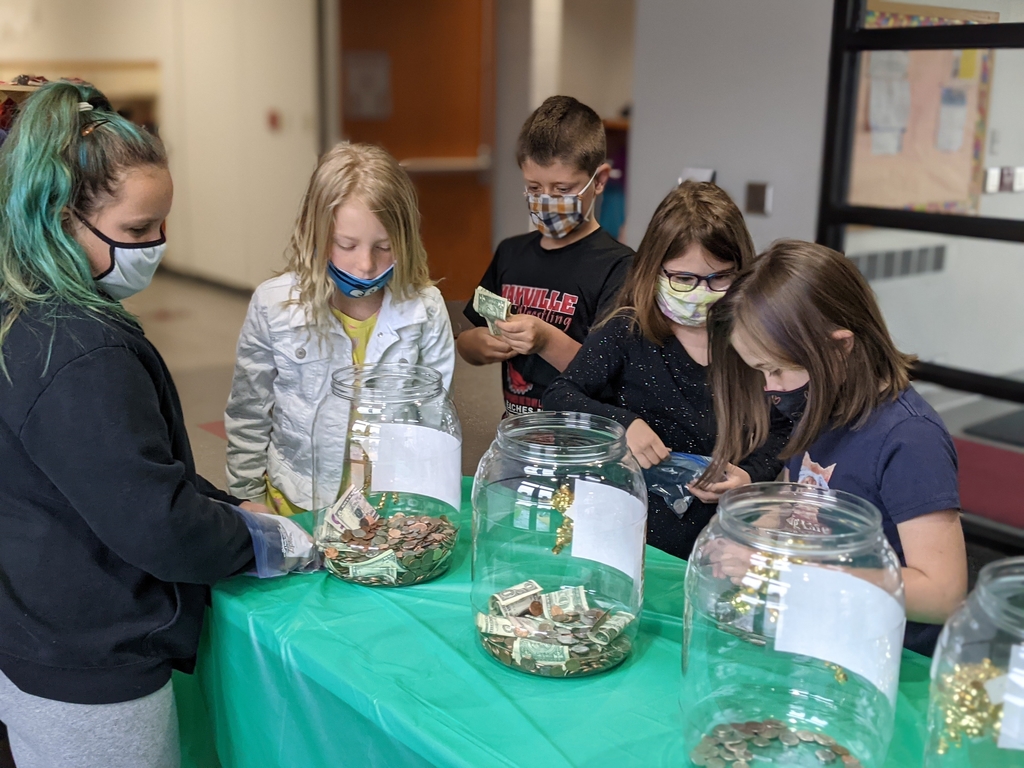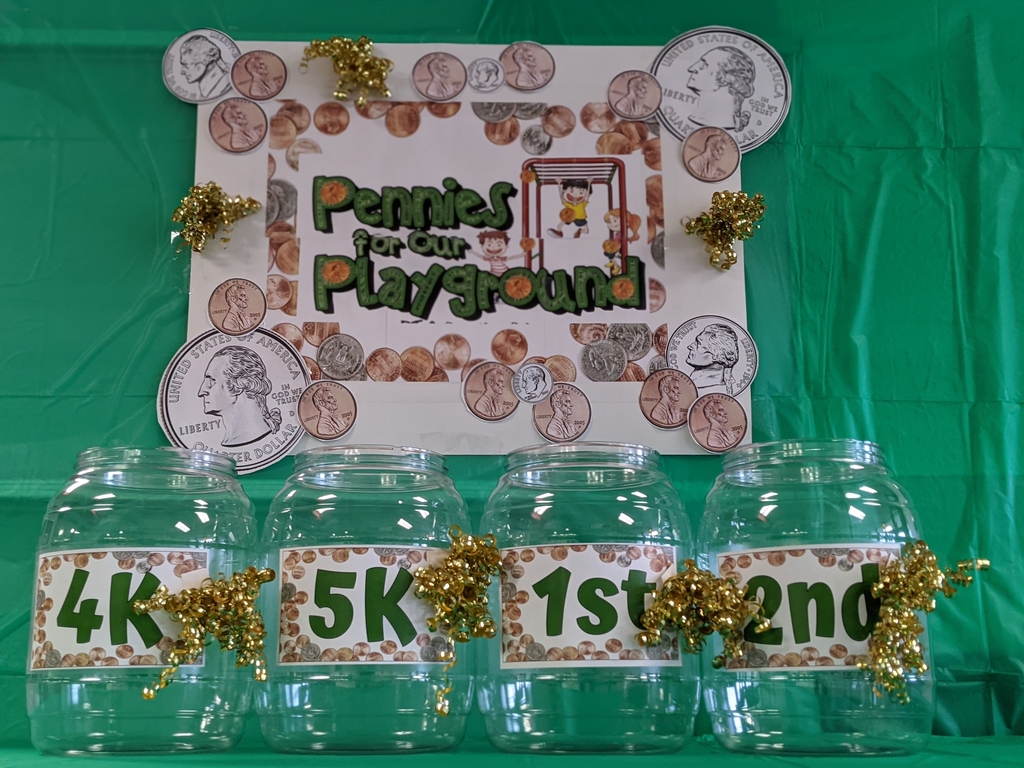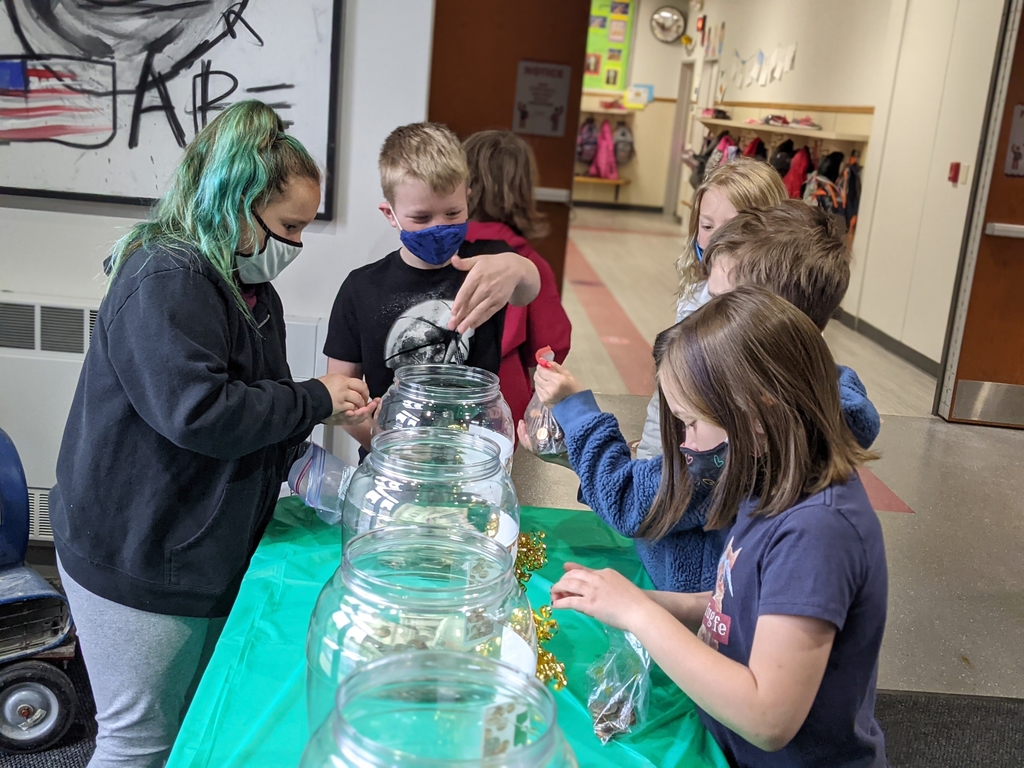 Two mice, an aardvark, a glamour gal, and Viola Swamp were in charge of 2nd grade at Parkview today! It was Character Day! After learning about characters and inside and outside traits, the kids and teachers dressed as their favorite book character! And there was a parade!!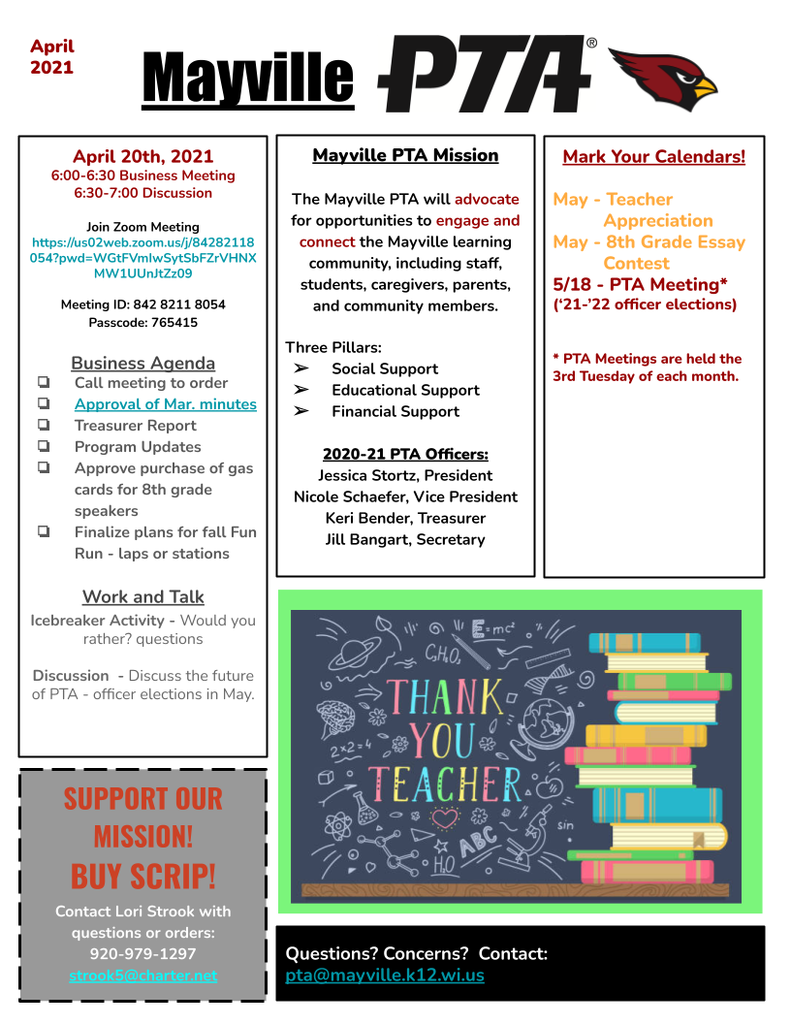 REMINDER!! NHS Fish Fry tonight at the Legion from 4:30-7:30pm! Fish by Leroy Meats. Pick-up or dine in. Stop by and support your MHS students! #mayvillecardinals #mayvilleschools #cardinalpride

PV Staff started their staff meeting with a quick Rock, Paper, Scissors tournament!! Congrats to Mrs. Gutzmann, our tourney winner!!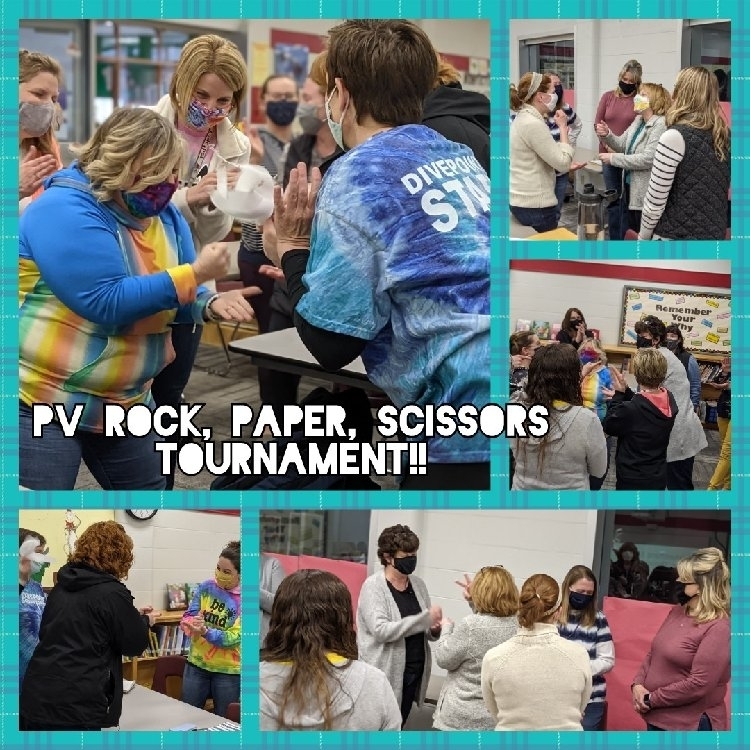 Reminder that there is NO SCHOOL Friday, April 2nd through Wednesday, April 7th. We will see students again on Thursday, April 8th! #mayvillecardinals #mayvilleschools #cardinalpride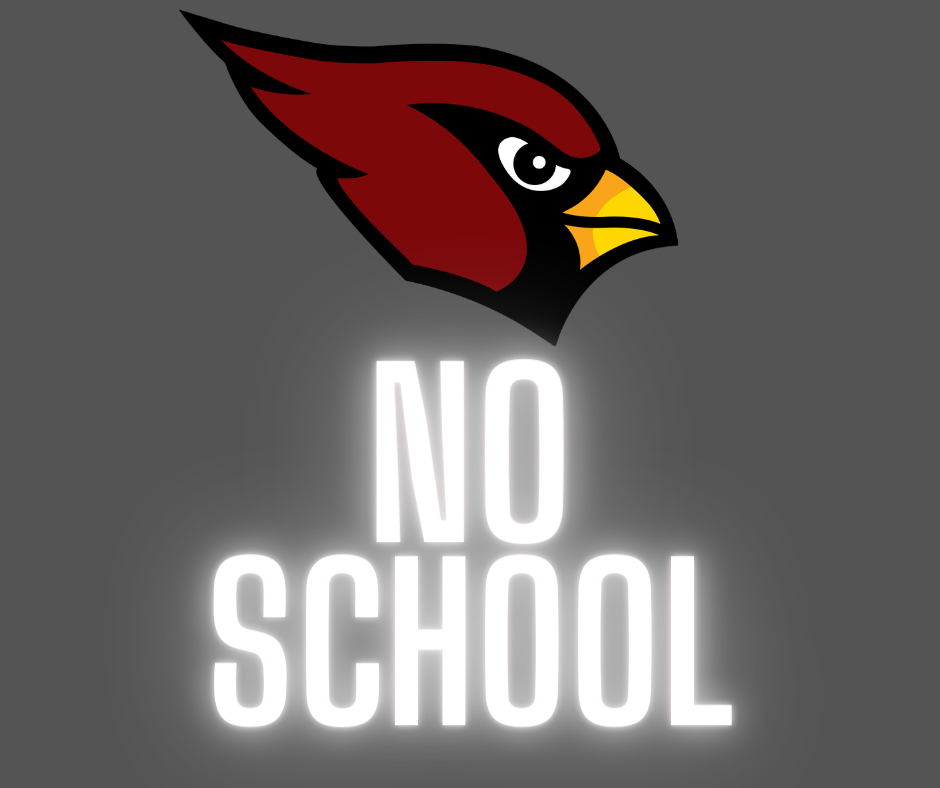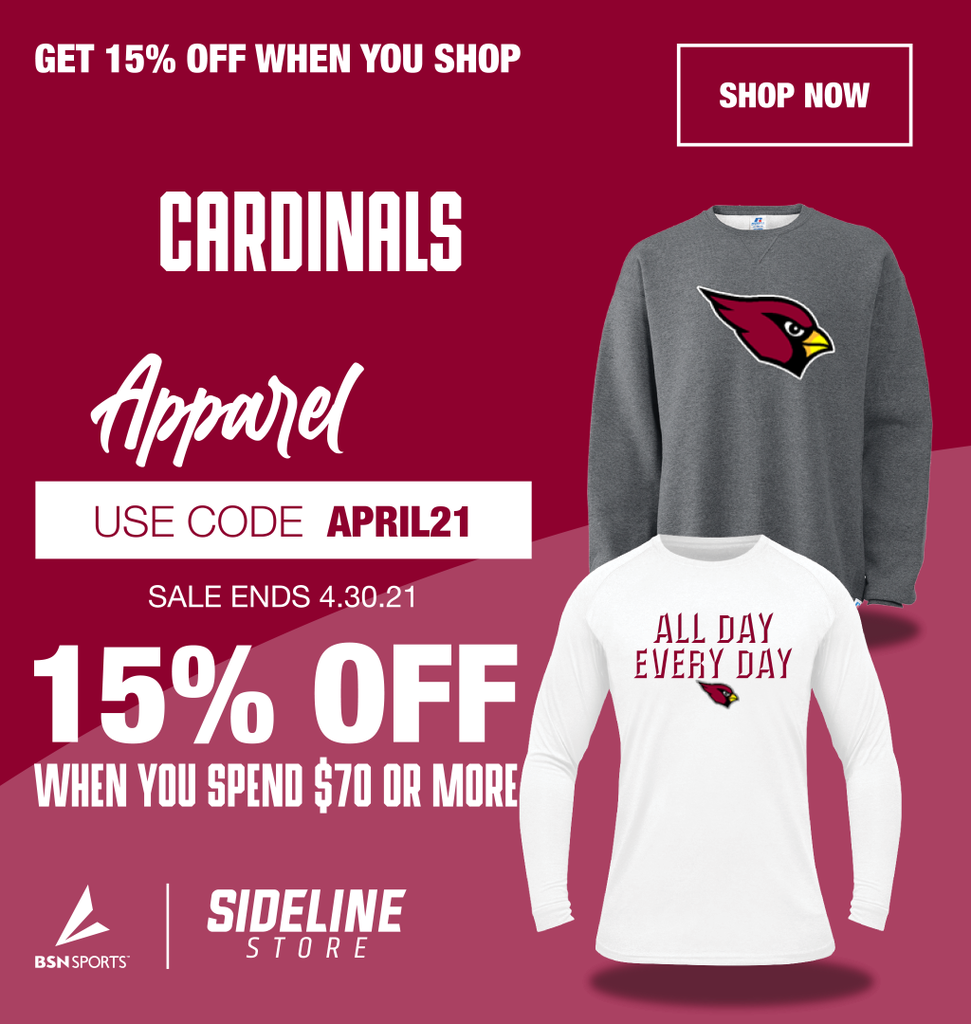 FISH FRY!! Our MHS National Honor Society's 5th Annual Fish Fry Fundraiser is Friday, April 9th, from 4:30-7:30pm at the American Legion in Mayville! Fish by Leroy Meats. Come check it out - pick-up or dine in! #mayvillecardinals #mayvilleschools #cardinalpride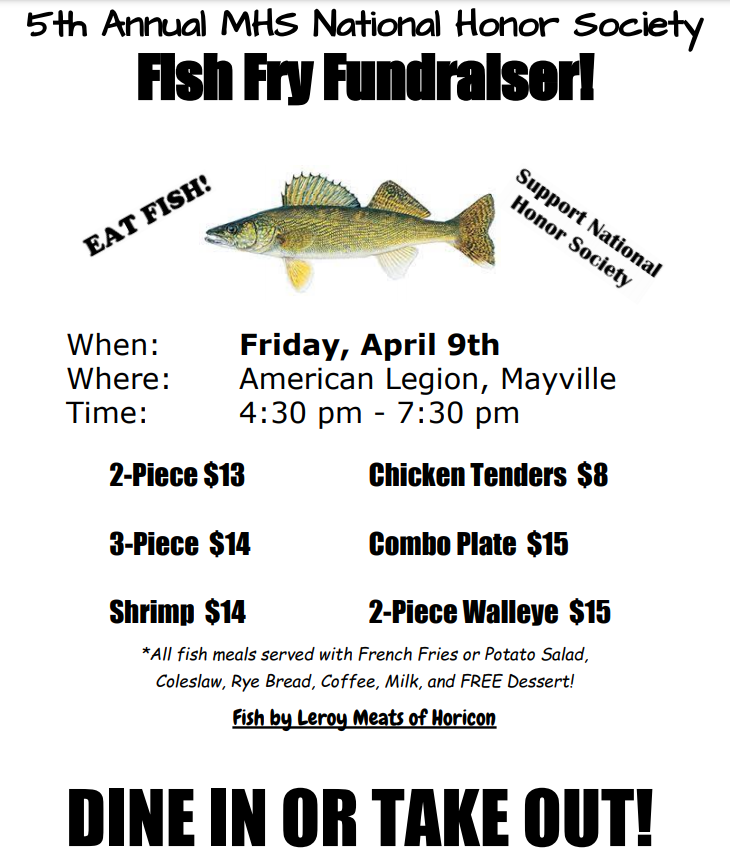 REMINDER! The American Red Cross will be onsite at MHS for a community blood drive on Wednesday, April 14th, from 8:30am-1:30pm. Help those in need and help our MHS Student Council work toward earning scholarship funds from the Red Cross! #mayvillecardinals #mayvilleschools #cardinalpride
https://www.redcrossblood.org/give.html/find-drive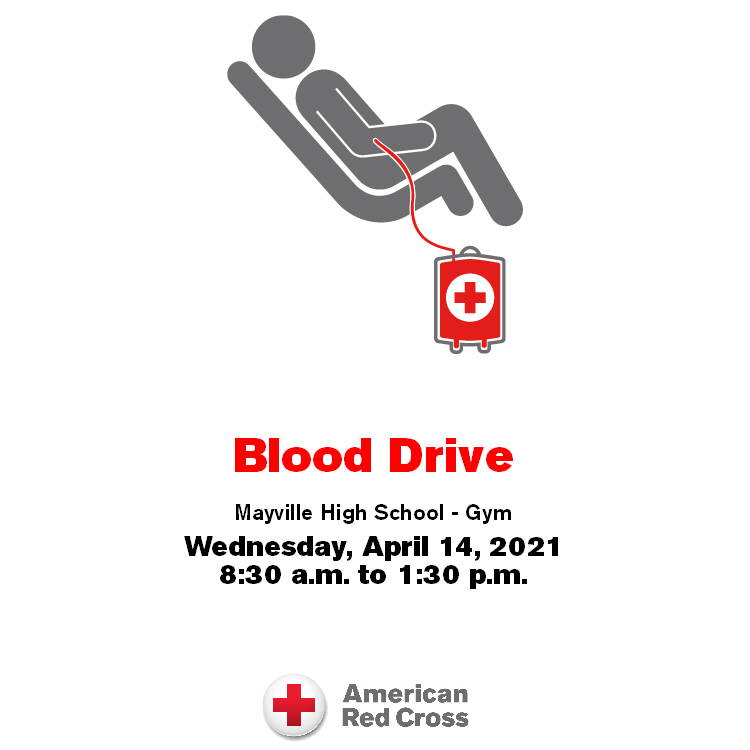 MHS varsity football kicks off against Laconia in the first game of this unique spring season on Friday, March 26th at 4:30pm! While attendance is limited to ticketed fans only, the game will be available thanks to our host venue Lomira High School's livestream. Check out the link below at 4:30 on Friday and cheer on your Mayville Cardinals! #mayvillecardinals #mayvilleschools #cardinalpride
https://www.youtube.com/channel/UCQjaKoAH25FrehIg3y6Ei_w
MHS Volleyball hosts Campbellsport tonight, Thursday, March 25th, at home! Don't forget you can check out our Mayville Live feed below to cheer on your Lady Cards for all home games (and check our website for links to our conference partners' feeds)! Go Cardinals! #mayvillecardinals #mayvilleschools #cardinalpride
https://www.youtube.com/channel/UCLovQUzFbat7zEL8GICtXzw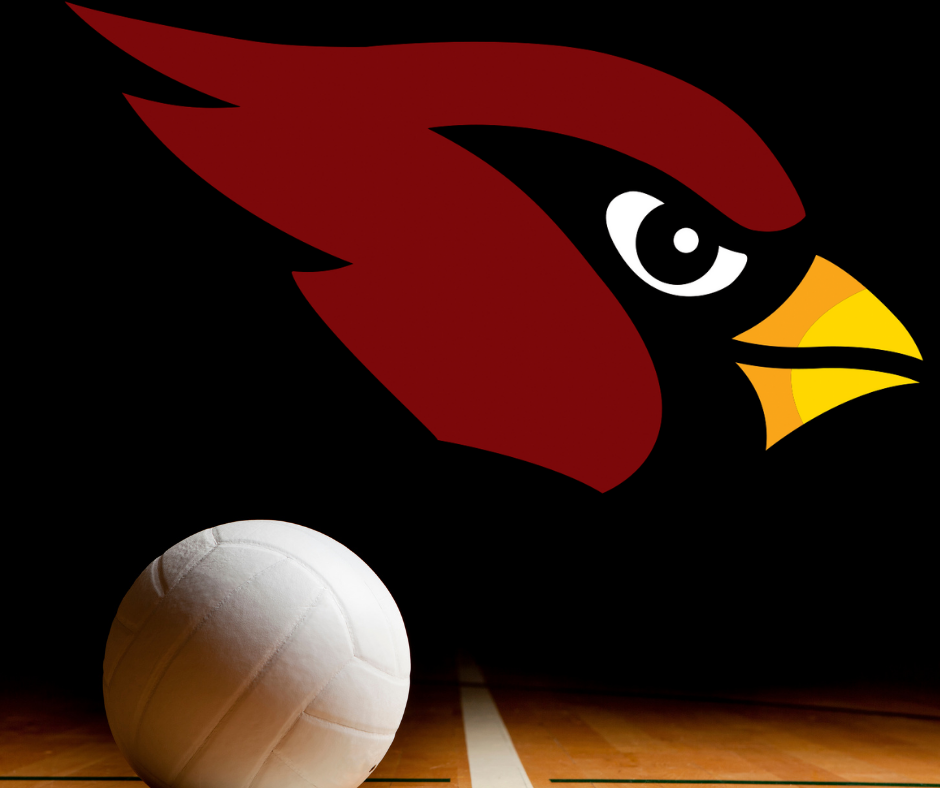 The annual FFA Geranium Contest is in full swing across the district! Someone at MMS got sneaky and let their plants catch some rays on this beautiful almost-spring day...the competition had better look out! #mayvilleFFA #mayvillecardinals #mayvilleschools #cardinalpride
Updated Beaver Dam COVID-19 test site details. Mondays only through May 24th. Pre-registration is required. #mayvillecardinals #mayvilleschools #cardinalpride
We are loving our new app and website! Stay updated with access to district and school news, daily cafe menus and our made-to-order cafe order forms, student success stories, real-time sports scores and more by downloading the app. Just search for Mayville School District WI in your app store! #mayvillecardinals #mayvilleschools #cardinalpride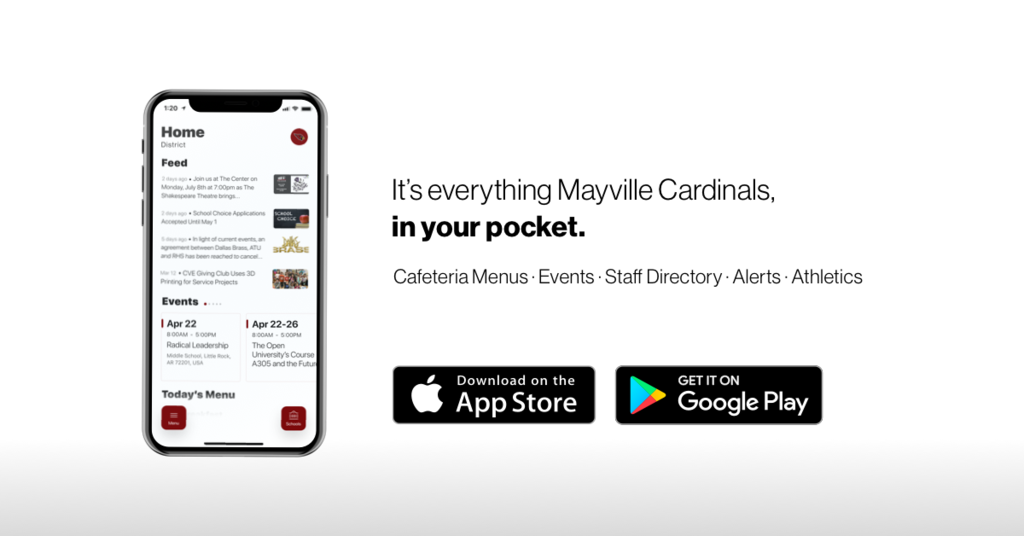 The American Red Cross will be onsite at MHS for a community blood drive on Wednesday, April 14th, from 8:30am-1:30pm. Not only does your donation help those in need of blood, but it also helps our MHS Student Council work toward earning scholarship funds from the Red Cross! #mayvillecardinals #mayvilleschools #cardinalpride
https://www.redcrossblood.org/give.html/find-drive