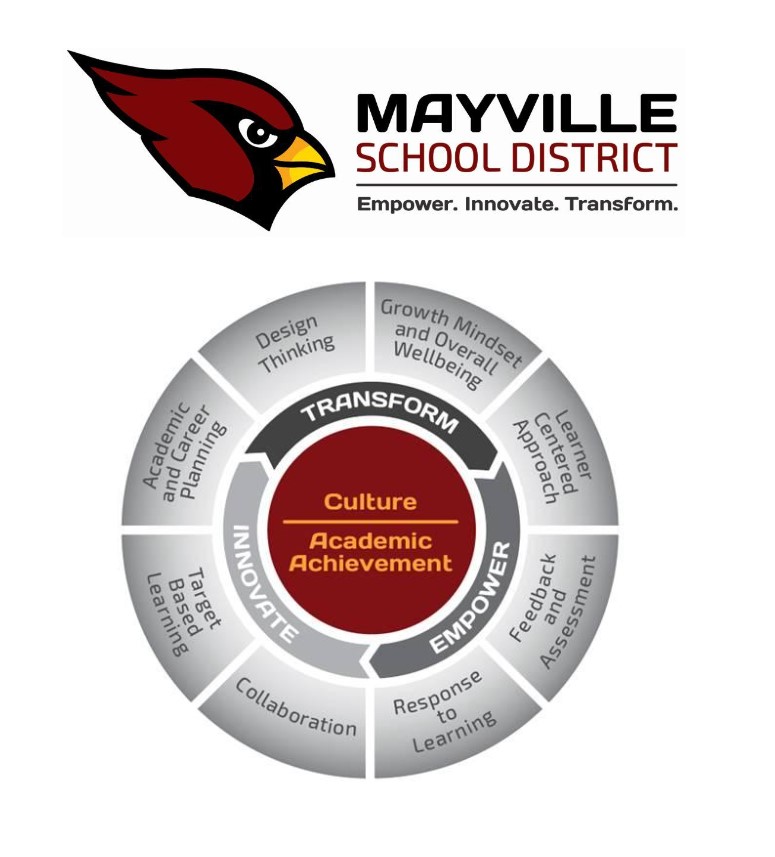 Empower
We will empower our learners through deepened engagement and increased ownership of the learning process.
Innovate
We will foster creativity and innovation through our STEAM (Science, Technology, Engineering, Agriculture/Art, and Math) programs and design thinking as we prepare our students for postsecondary education options and careers that may not yet exist.
Transform
We will transform the learning experience through evidence based decision making, increased levels of support, the integration of Academic & Career Planning, and the creation of highly engaged learning spaces.