Welcome/Coordinator's Message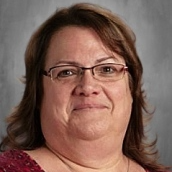 Dear Parents/Guardians and Community Members,
Welcome to the home page of the Mayville Four-Year-Old Kindergarten (4K) program. The Mayville School District has a history of excellent programs for students, and we continue this tradition by offering an enriching experience for our youngest learners through Mayville 4K.
The Mayville School District works collaboratively with three local child care providers and preschools to offer 4K: St. Mary's, St. John's, and Jaime's Clubhouse and has a classroom at Parkview Primary Learning Center. Each site has a highly-qualified, DPI-certified teacher who receives professional development and curriculum resources from the district.
We work hard to create a positive, enriching, 4K program for children and to provide many family outreach opportunities for families. Please do not hesitate contact me with any questions throughout the year. I may be reached at 920-387-7973 x2002 or via email.
Sincerely,
Carrie Mathison
4K Coordinator